THANKS!
YOU WILL GET PRE ACCESS TO OUR BLACK WEEK OFFERS!
KEEP IT FRESH. MAKE IT LAST.
WORKS FOR ALL KINDS OF SHOES
FRESHENER BAG - THE SMART SHOE BAG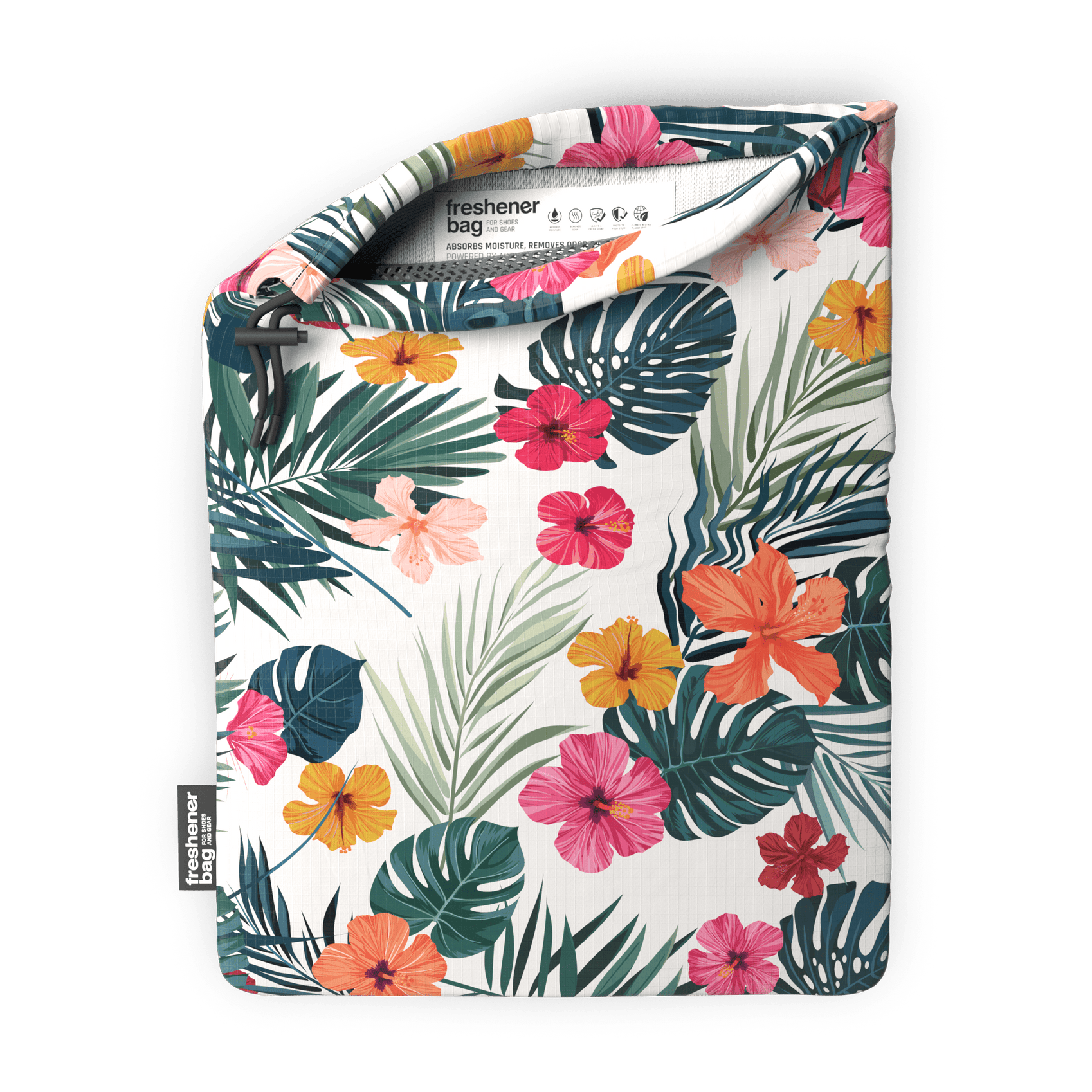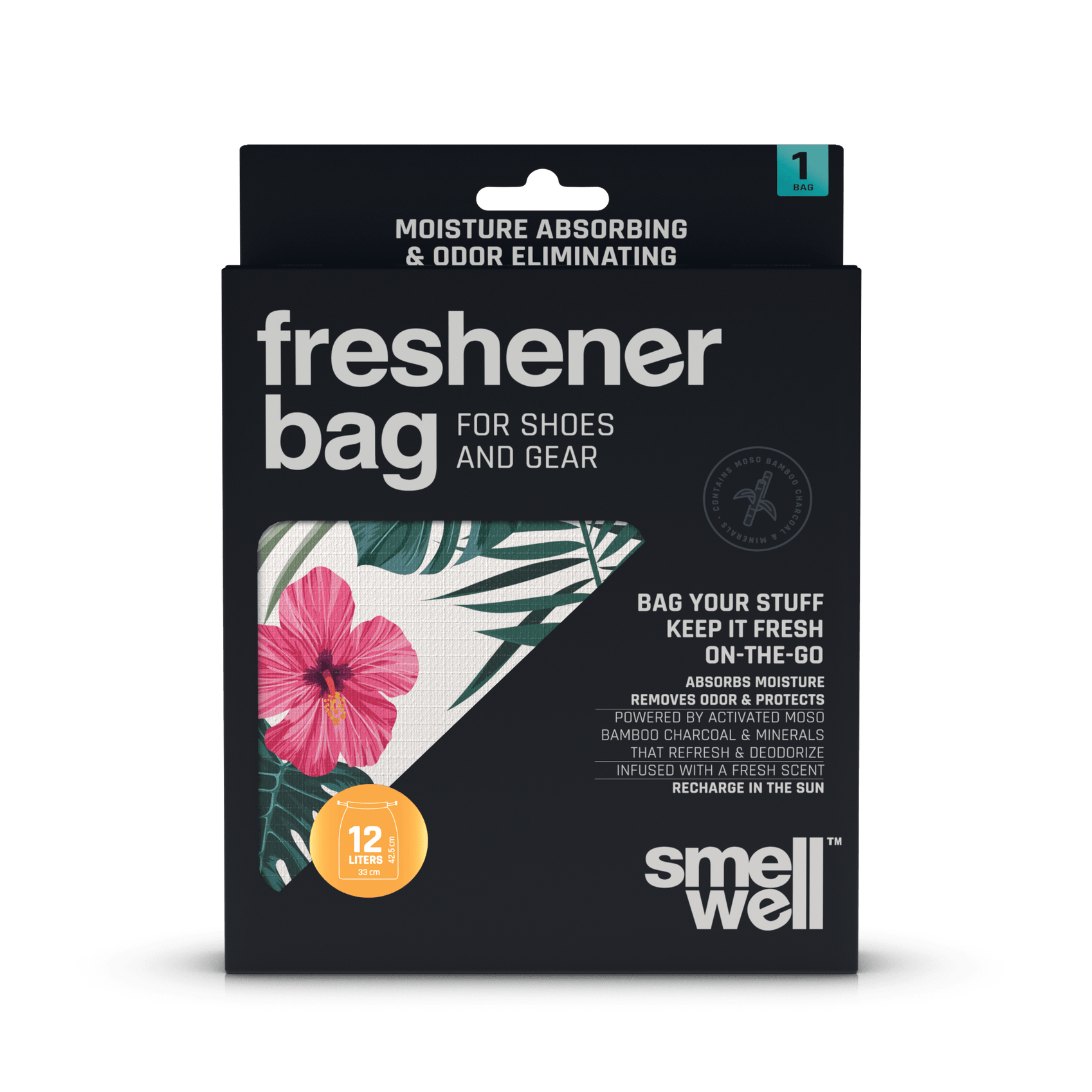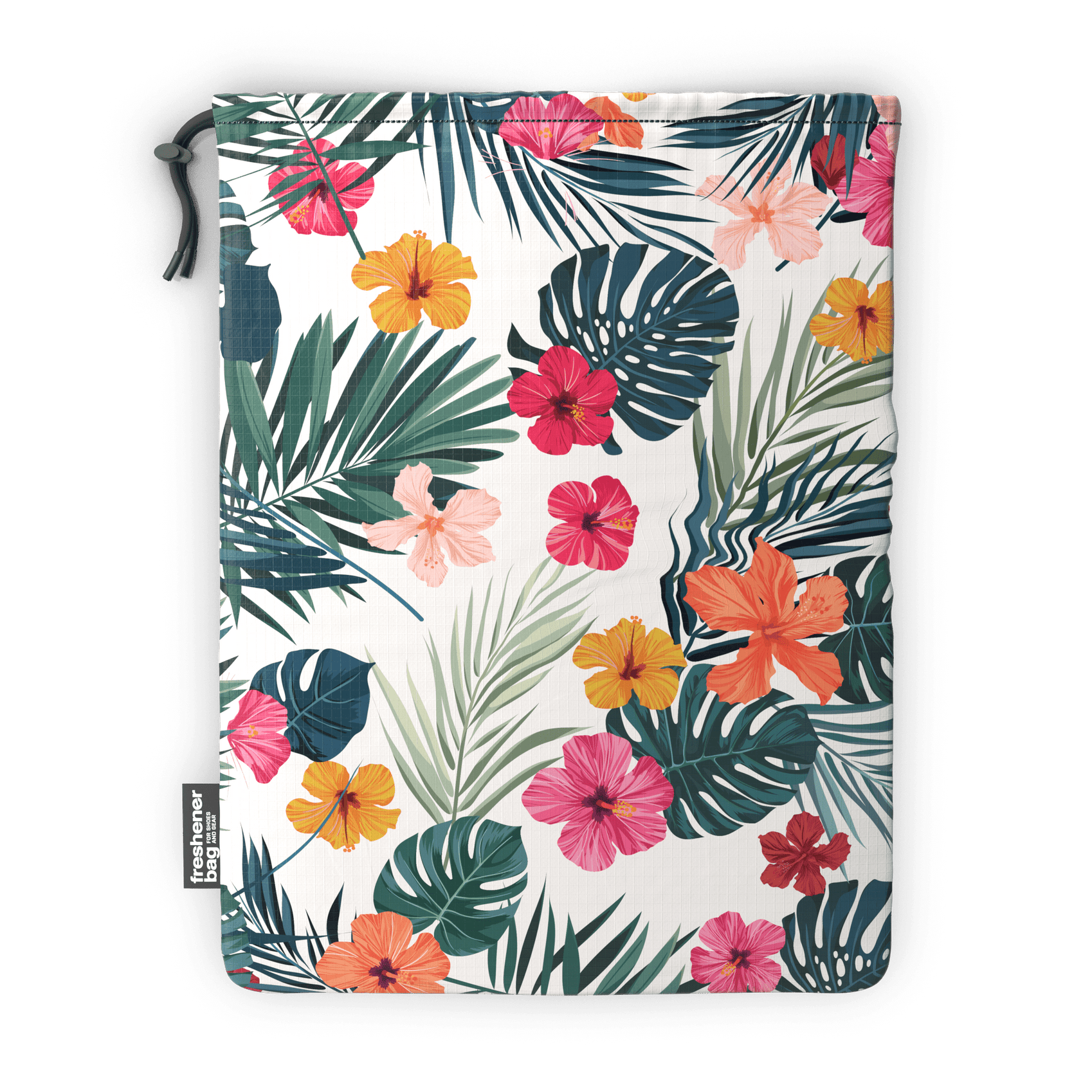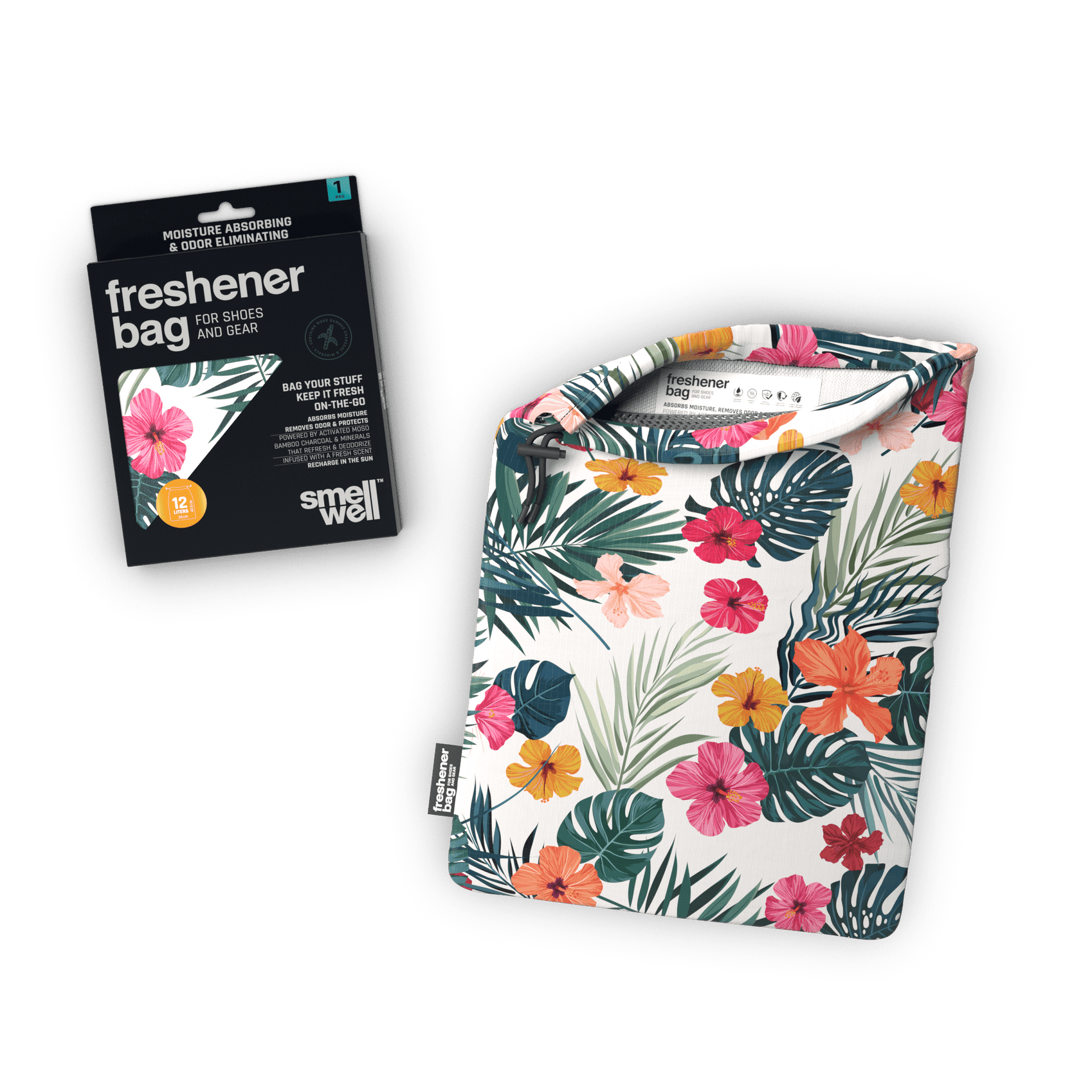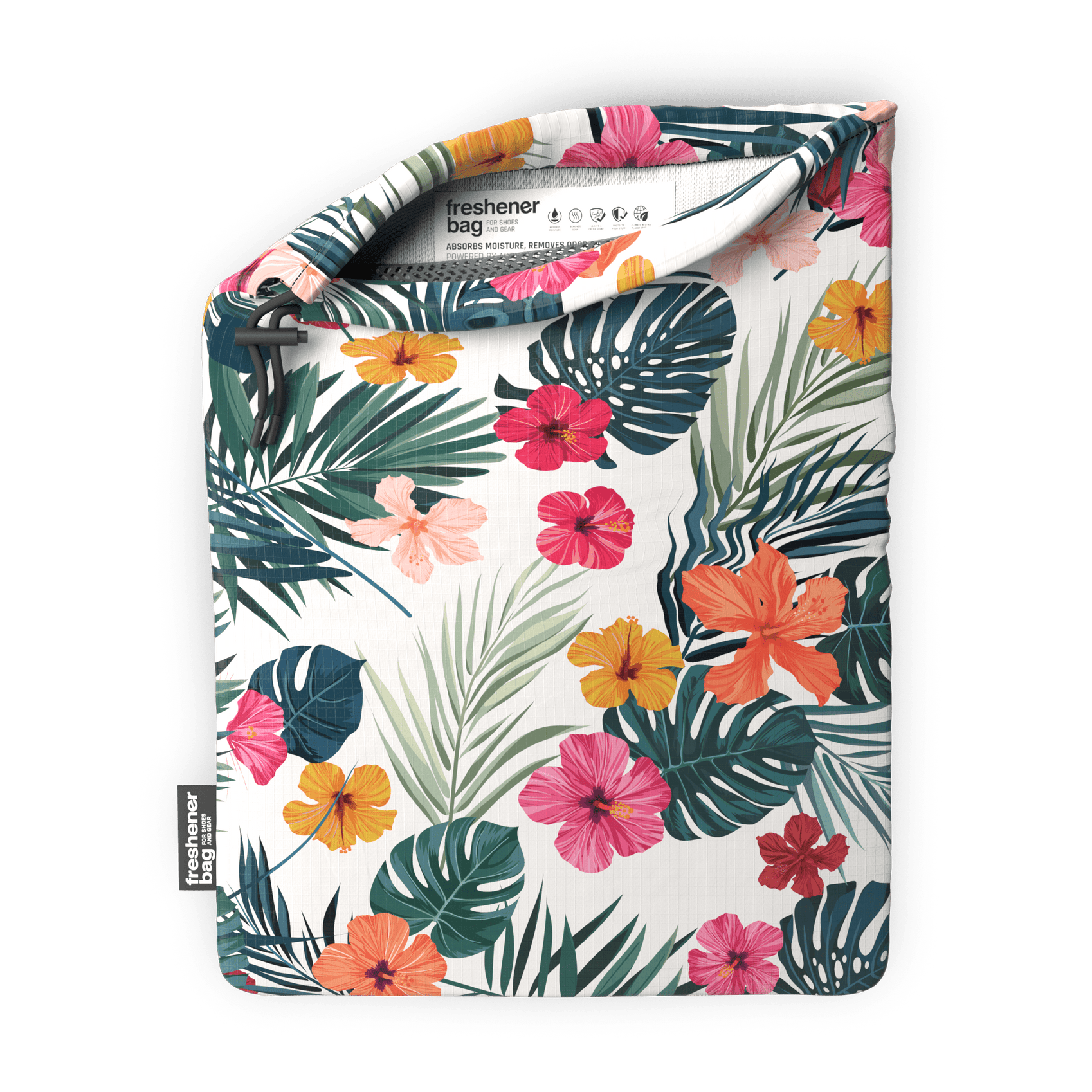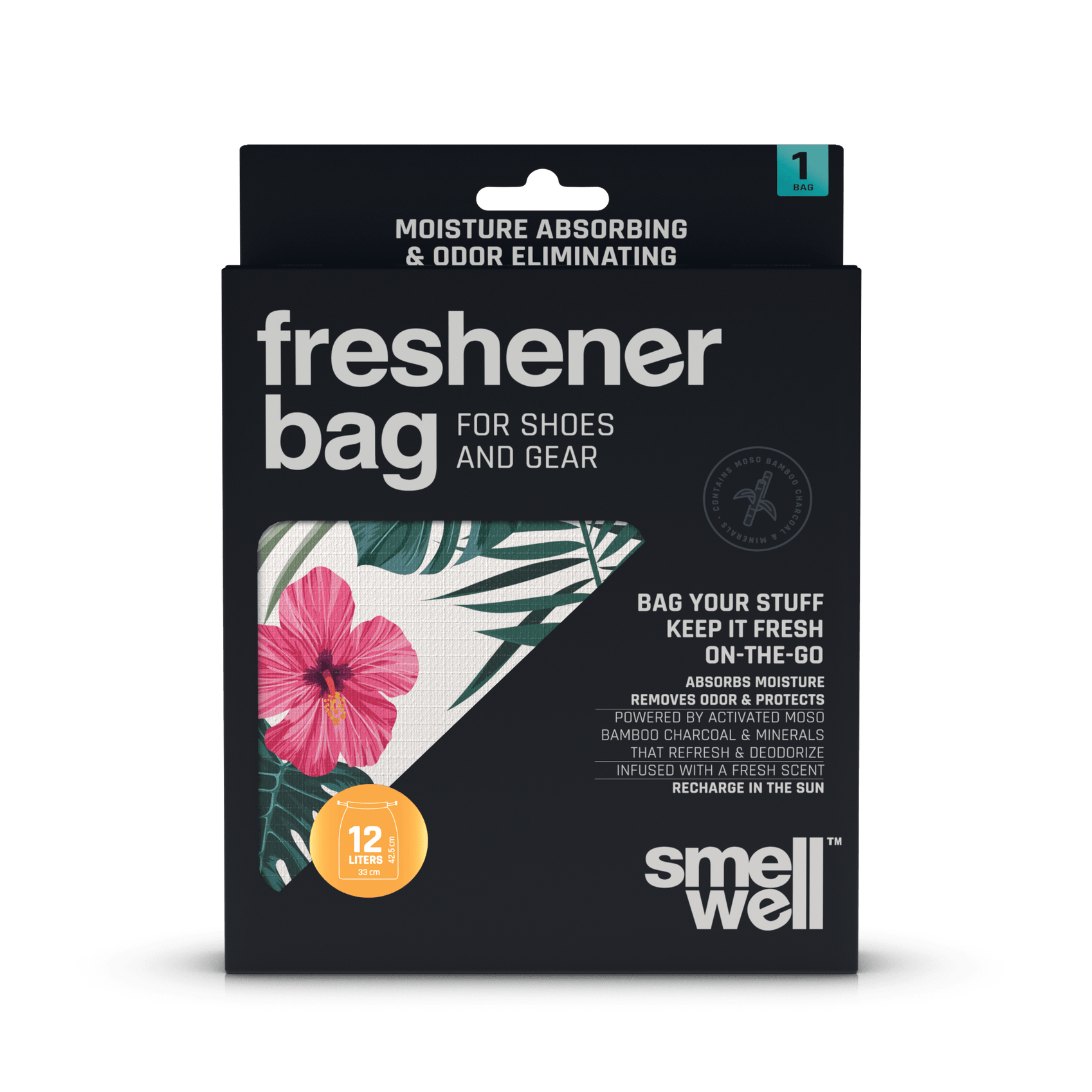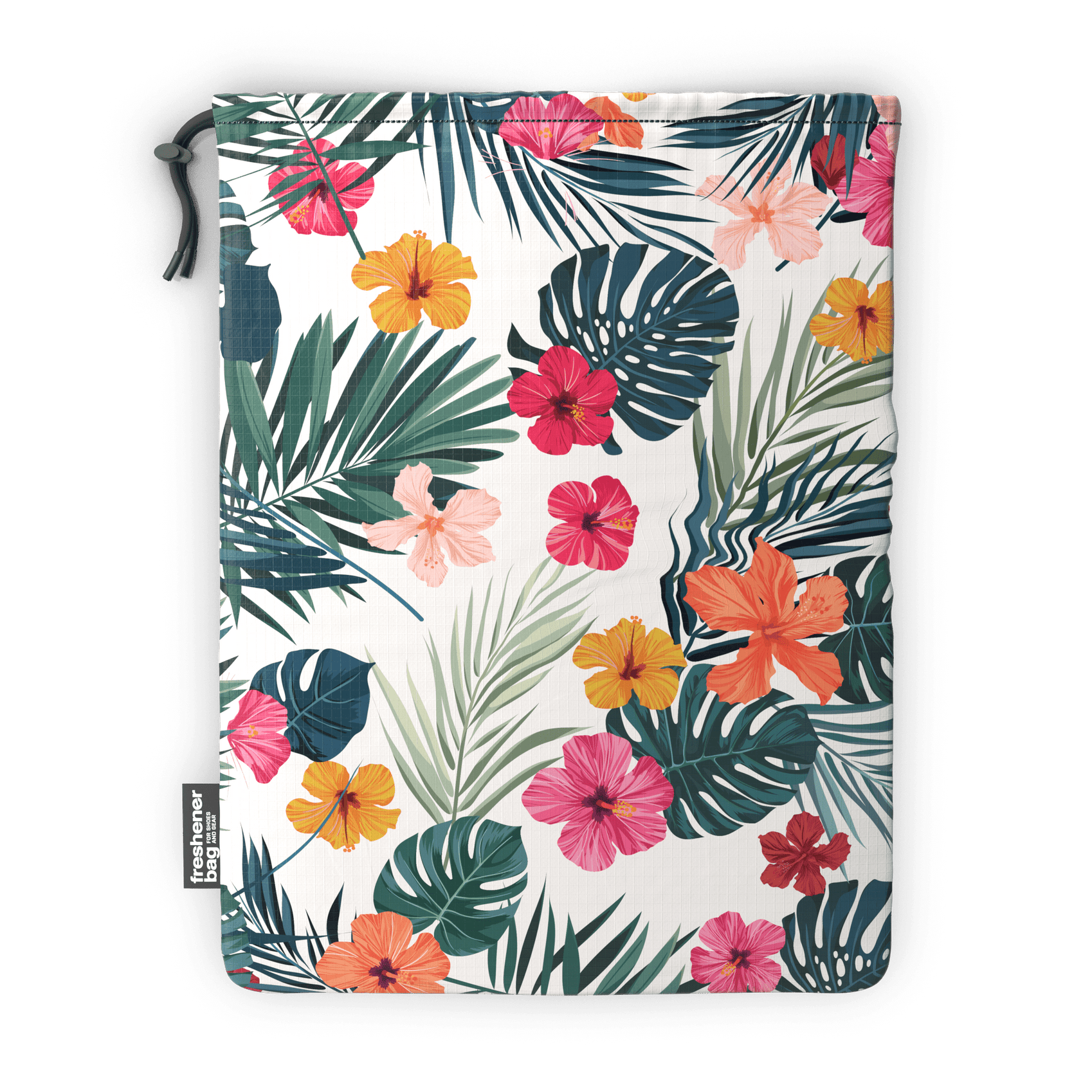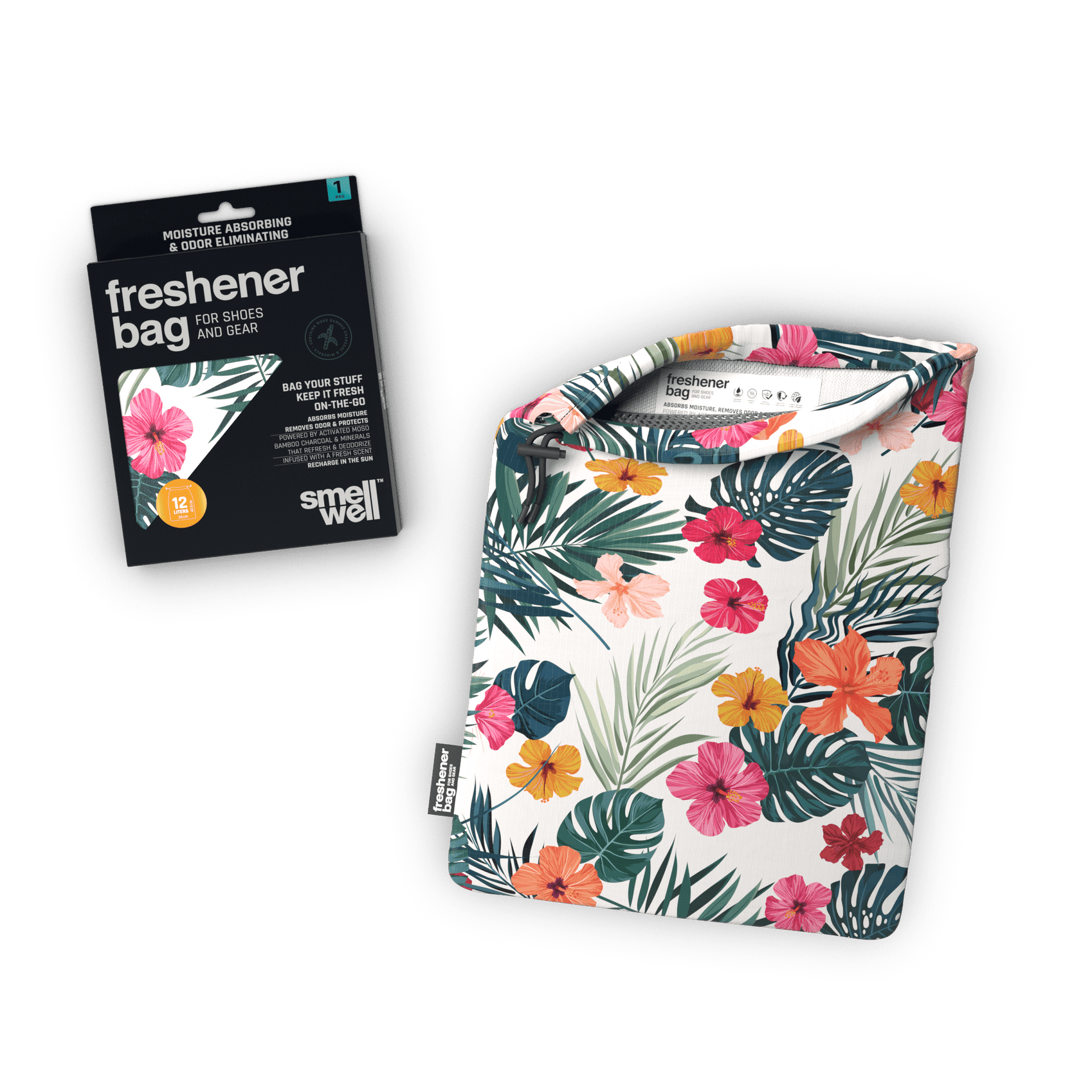 Freshener Bag - Floral
This is the first shoe bag in the world that absorbs moisture and removes odor, while leaving a fresh scent behind. SmellWell Freshener bag has a unique membrane containing activated charcoal from moso bamboo and minerals that effectively absorbs mositure and removes odor. Just place your shoes and gear in the bag and it will keep them dry and odor free. Perfect for storing gym shoes, shin pads, knee sleeves or kids active wear after practice.
Absorbs moisture

Removes odor

Leaves a fresh scent

Developed and designed in Sweden


100% climate neutral
Fast and traceable shipping
4.8/5 (1000+ reviews)
Safe payments
KEEP IT FRESH. MAKE IT LAST.
A NATURAL SOLUTION THAT WORKS!
Odor is caused by bacteria that thrive in moist environments. SmellWell products goes to the source of the problem by absorbing moisture and eliminating the possibility for bacteria and odor to develop. No moisture, no bacteria, no smell.
A POWERFUL MOISTURE AND ODOR ABSORBER
Our inserts contains micro porous activated charcoal from bamboo and minerals. Moso bamboo is extremely porous and can trap odor and pollutants effectively over a long period of time.


SWEDISH FORMULA - NATURAL INGREDIENTS
Freshener Inserts are developed in Sweden together with engineers and chemists. Compared with traditional shoe fresheners that mask the bad smell with a strong perfume, SmellWell eliminates odor. Through a unique process can a mild scent be added that increases the fresh feeling. All our products are REACH compliant.

A SUSTAINABLE SOLUTION FOR KEEPING THINGS FRESH
Moso bambu is an effective and sustainable ingredient for keeping shoes and gear fresh. Bambo is a fast growing grass and it takes less than five years from that it is planted until it's ready to be harvested, which reducdes it's environmental impact. All SmellWell products are 100% climate neutral.

är ett effektivt och hållbart sätt att hålla skor och utrustning fräscha. Det tar mindre än fem år från att bambu är planterad tills den är redo att avverkas, vilket minskar dess miljöpåverkan. Freshener Inserts är dessutom 100% klimatneutrala.
EUROPE'S MOST SOLD FRESHENER INSERTS SINCE 2013